Better Health and Happiness Starts Here
Natural Health & Home strives to provide the best natural products available.
We have classes and workshops to contribute to the healthy lifestyles our customers strive to have.
Nutritional Consultation
1 hour • $50
One on one nutrition-based consultation. Goal: To educate the client about basic nutrition and awareness of the body. Offer suggestions on nutrition and supplementation to help client make more informed choices on their health. Workbook included.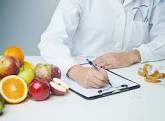 Limbic Stress Assessment (LSA)
1 hour 30 minutes • $120
A simple ZYTO galvanic skin response scan can help inform your wellness decisions by providing accurate readings directly from your body.
RBTI Health Assessment
1 hour 30 minutes • $100
This is designed to designate what items are deficient in your diet. It is a series of 7 tests that only requires a 2 hour fast, 1 urine, and 1 saliva sample.

© Copyright Natural Health & Home